FINE ART PRINTS
Chris has been photographing New York and Paris on a regular basis and has captured the many changing aspects of the city's physical and cultural architecture. His prints are represented by several galleries and is part of many private and corporate collections throughout the United States, Canada and Europe. Several of his works are part of the permanent collection of photographs at the Museum of the City of New York.
Using state-of-the-art printing technology his archival pigment prints are professional quality digital prints printed on acid-free watercolor paper using archival inks. These prints are truly stunning with deep, rich blacks and a wonderful tonal range. Each print is signed and titled.
NEW - PARIS PRINTS
New York may be the most exciting city on earth but Paris is certainly the most beautiful. Around almost any corner, down almost any street, one can find something that will catch the eye. The architecture, the people, the grand vistas of the design of the city itself, all bespeak a certain sense of  the aesthetic,  beauty,  and  "je ne sais quois" that is uniquely Parisian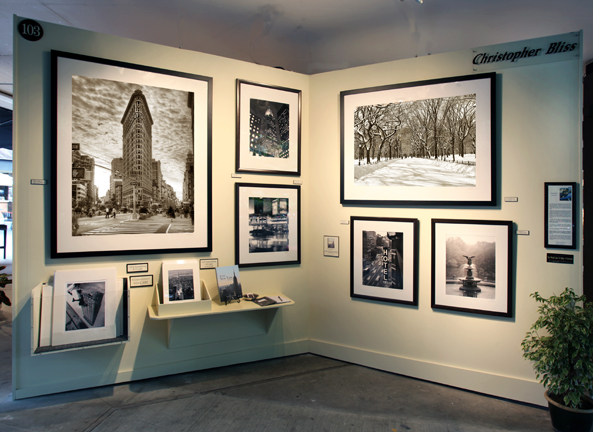 Upcoming Exhibits
2016 Laguna Beach Art Festival
Featuring black and white images of New York and Paris.

Chris has been a 23 year exhibitor in this world famous juried art exhibit which features 120 Southern California artists. The show runs from July through August and is attended by tens
of thousands of visitors each year.